This is a guide for Students that showcases how to both register a brightspace account for the first time and how to claim a license on an already existing account.

1. You will receive an e-mail suggesting you register to the platform. Use the link to log in or register an account.



2. Log in or register to the platform. Use the link, "Click here to login or register an account to proceed."


3. Then you need to register an account. If you already have an account, please proceed to log in.

4, Most Important Step - Redeem your subscription by using the link, "Click here to redeem the Software Subscriptions to this account." This links you to our Institution's Subscription.




5.Now you can access all of your courses and software with the link, "Click here to go to your courses at D2L Brightspace."




Request a software key and vmware product
1. Open the "Software Products & License Keys" course.



2. To request a software license key, refer to "Step 1. Getting your 1-Year License Key", click the blue link




3. Click the green "Register" button for the license key that you need, once clicked go to the next step.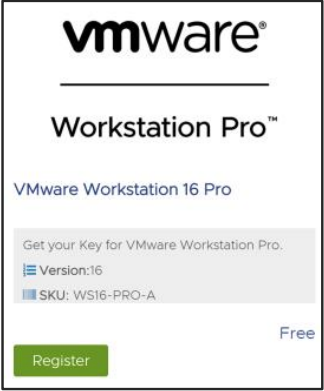 4. If you requested a software key, please check your e-mail. A confirmation e-mail will state that your license key will be sent soon. Soon, the e-mail including the license will be in your inbox. *Please also check your Junk/Spam folder, the e-mail may be there.